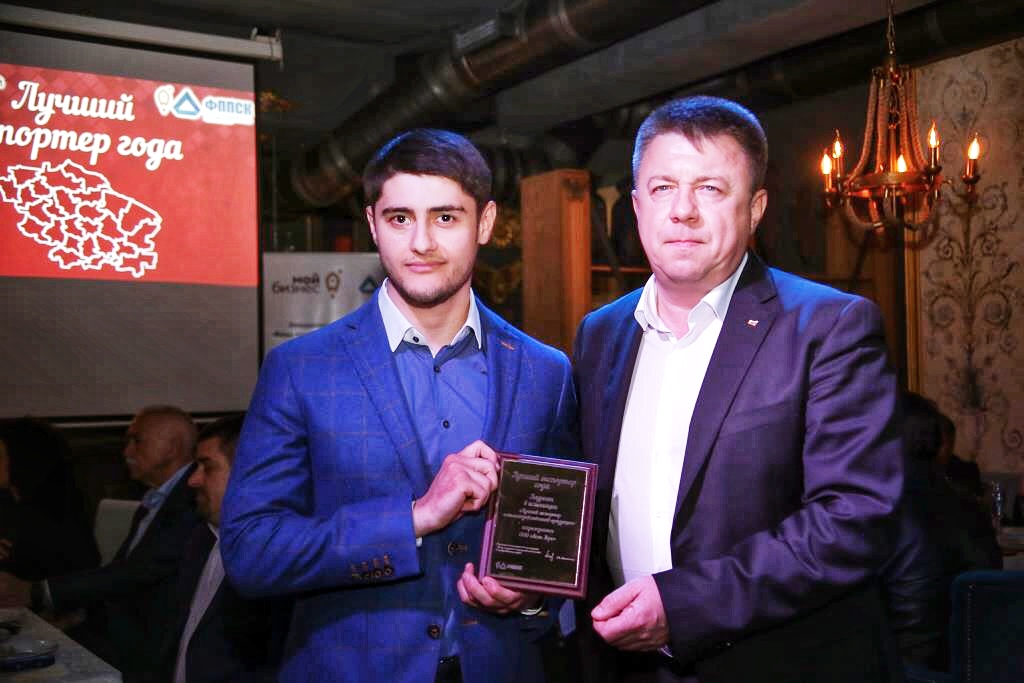 April 12, 2019 a competition was held in Stavropol, Russia. The participants of this competition were exporting enterprises operating in the Stavropol Territory.
Nonprofit organization "Business Support Fund of the Stavropol Territory" and the Ministry of Economic Development of the Stavropol Territory awarded the best exporters of the Stavropol Territory. The competition was aimed at replicating the best experience of international cooperation, increasing the prestige and improving the competitiveness of export-oriented production.
Applications of participants were evaluated according to the criteria for the volume of annual exports of products, the geography of export deliveries, the number of participation in international exhibitions, the number of HS codes and other equally important indicators.
The competition was held in various nominations, one of which was the nomination "The best exporter of agricultural products."
Each nomination of the competition has found its winner. We are pleased to announce you that in the nomination "The best exporter of agricultural products" we became laureates and then we were awarded the title of best exporter of Agricultural Products. We are proud to say that we rightfully deserved our awards.